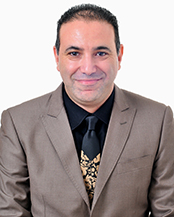 PhD, Associate Professor
American University of Sharjah
zbahroun@aus.edu
+971 6 515 2981
Zied Bahroun's research interests include supply chain management, production and inventory control, applied operations research, modeling and simulation, and scheduling in healthcare. He has several publications in refereed journals and conference proceedings. He has served as a consultant for more than 15 years in the area of business management software and ERP systems.