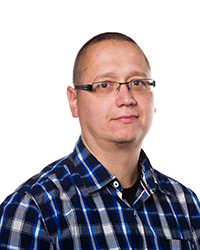 Lecturer, MSc
Oulu University of Applied Sciences, Finland
jari.viitala@oamk.fi
+358 50 3174842
Jari Viitala is Senior Lecturer in Degree Programme in Mechanical Engineering, major Machine design. He has worked as mechanical designer for production testers, as a DfX specialist for new products and engineering manager in field of production quality and documentation. Major teaching topics are 3D-CAD, product data management and product design. Specially interested in new innovations, startup-activities and multidisciplinary co-operation. In past ten years, worked as a coach in over 300 student projects.